---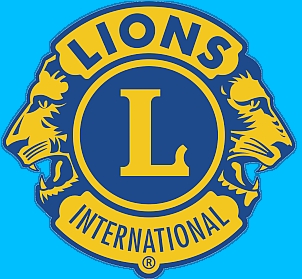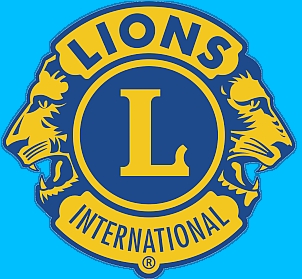 The Drought And The Bushfires

Started Way Back in February 2019
and is continuing through
September 2019
October 2019
November 2019
December 2019
January 2020
February 2020




The Fraser Lions Club
Disaster Relief

Every Dollar!! That's 100% of the money raised and donated to the Lions Clubs
for relief projects is distributed directly by designated Lions committees. All distribution time and expenses is carried by the LIONS members themselves
Fraser Lions - donation from club Activity funds

$3000

CWA ladies donated 2 quilts - 2 x $200 - raffled

$790

Curves Gym - Hervey Bay - fund raised & donated

$1275

Grazing Table - Salt Restaurant


by Sue Chapman and Lion Bonnie Fox

$2579

- donation from Salt

$600

- donation from

$180
Julie and Jody from SALT Restaurant
A great effort and generous donation
Accepted by LIONS President George Fox.
The Lions - with the generous support of those in our communities - are making a substantial difference. Keep on going - because our farmers are keeping on going.
Everyone who is contributing
Is Making a 100% DIFFERENCE

SUNSHINE COAST BUSHFIRES - SITUATION REPORT
Following a request from Noosa Council at 5.30am this morning Tewantin Noosa Lions Club was asked to provide assistance in the provision of food at the two Evacuation Centre, The J and Leisure Centre Noosaville and Noosa Heads.
T.N.L. Club  by 0730am had staffed these two centres and provided breakfast at 8am for approx. 100 people in each Centre. Approx 20 T.N.L.C. members, plus two interstate Lions and two Lions from the E Club also arrived and assisted and continued on until Lunch time.
Evacuees and Evacuation Centres.
Many people who had slept overnight and or were still arriving, were in shock and along with a friendly word from a Lion and a coffee plus meals support was provided.  Many animals were also brought to each Centre.
Food.
This was obtained from Coles in the early hours and more supplies have just been delivered for lunch and arrangements made for the evening meal of roast chicken and salad, hamburgers and fruit.  All evacuees are provided with water and drinks. We are feeding around 300 people now, many who come and go checking on houses and friends.  At this stage only a few children are in each Centre and arrangements have been made with Bunning to provide a kids toys craft corner.  Approx 8 Lions are working in each Centre per shift. Next shift starts at 4pm to 8pm.  We are also feeding Firies, Ambulance and Police.
. . .
Big thanks to ALL Lions Clubs in the area that are and have provided resources and Lions at each Centre.  Thanks again.
Michael Roach
Q4 LIONS DISTRICT – Disaster and Drought Relief Chair working through T.N.L.C Board.
September 2019 - Report on Lions Involvement with Sunshine Coast Fires
February 2019 - Drought Relief Fund Raising
LIONS DISTRICT Q4  - COME AND JOIN US NOW WE NEED FURTHER HANDS. CONTACT YOUR LOCAL LIONS CLUB
"You brought tears to my eyes"!! ----      
. . .
Lions Club members are on the ground in your town / community delivering service where needed.
 8 years, the Drought continues – Lions District Q4 this week commenced issuing financial Grants for "Back to School" for families impacted by the drought.  In 4 days we have assisted 28 children from the drought impacted areas. And this continues until funds are exhausted.
Some of the background stories to date and replies:
From a Mother on 13th January on a drought farm out west.
"My husband and I own and operate a cattle farming enterprise. With ongoing drought things are getting tough.  Most of our dams have dried up relying on what's left in creeks. We cannot sell cattle as they are under weight. We are hiring machinery to dig for water in creeks – removing dying cows stuck in the mud of dams. Mentally we are ok as we tell each other positive things each day. Things could be worse,  burnt out.
On receipt of Lions Back to School Grant Funds the next day, this persons reply email stated:   
"Thank you so much, you brought tears to my eyes.  Thank you again!"
Another Grant Issued;
"We are a property north of Longreach. The difficulties we are facing at the moment is the unrelenting drought conditions. It is hard asking for help when so much of Australia is now faced with very challenging times with fires and so much loss. This is our 8th year of drought and we are down to our lowest stocking numbers".
After allocating "Back to School" funding I received many emotional telephone calls of thanks.
Michael Roach Q4 LIONS DISTRICT – Disaster Chair.

| | |
| --- | --- |
| Lions clubs | $762,087 |
| Corporate | $88,755 |
| "Give Now" portal | $134,530 |
| General public | $97,265 |
| Unspecified | $22,560 |
| Lions UK donation | $47,903 |
| TOTAL | $1,153,100 |
Australian Lions Foundation
National Bushfire Appeal
Funds Raised
| | |
| --- | --- |
| Lions C1 District - South Australia | $3,000 |
| Lions C2 District - NSW/ SA | $50,000 |
| Lions C1/C2 Combined - NSW/ SA | $67,000 |
| Lions N1 District - NSW Sth Coast | $60,000 |
| Lions N2/N3 Combined - NSW Sth Coast | $250,000 |
| Lions N4 District - NSW Central | $100,000 |
| Lions Q1 District - QLD South | $45,000 |
| Lions Q4 District - QLD Central | $50,000 |
| Lions V2 District - VIC Sth West | $50,000 |
| TOTAL | $675,000 |
Australian Lions Foundation
National Bushfire Appeal
Distributed Funds at 24th Jan 2020
Lions Clubs across Australia acting quickly to support those impacted by the bushfires
From local shopping vouchers, food and emergency supplies to large shipping containers and water tanks, Lions Australia has acted quickly to provide vital support to those impacted by the bushfires

In times of crisis Lions volunteers roll up their sleeves and take action and with over 1300 clubs across Australia, the service organisation is able to mobilise quickly to support those in need

Lions volunteers pay membership fees to cover admin costs which means 100% of funds donated to your local Lions Club goes directly towards supporting those impacted
In times of crisis, members of Australia's largest service organisation, Lions Australia roll up their sleeves and take action and that's exactly what's been happening in recent weeks as Lions bushfire relief support is distributed quickly and to those who need it most.
"In times of disaster Lions is able to mobilise quickly to provide emergency support," says Lions Australia CEO Rob Oerlemans.
"We have over 1300 Lions Clubs across the country which enables us to easily identify those in need in the affected communities. From the moment a disaster strikes Lions are out in the community doing what they can to offer support. Since before Christmas Lions in affected areas have been doing incredible work from cooking thousands of meals for emergency services workers and evacuation centres to checking on residents and providing urgent support to those in need," says Rob Oerlemans.
"But it's not just clubs and volunteers in affected areas providing support. Lions have been out in full force right across the country shaking donation buckets and hosting sausage sizzles and fundraisers for the National Appeal. With Australia's help, over $1million has been raised for the Australian Lions Foundation National Bushfire Appeal in the past 12 weeks. Lions is proud to have already distributed over $675,000 of this to affected areas in Queensland, South Australia, NSW and Victoria with more support being provided to communities in need each day."
Lions on the ground have been using the funding from the national appeal to purchase local shopping vouchers, food, water and supplies - this is supporting residents in need as well as businesses which have also been heavily impacted by the fires.
Large shipping containers are now being purchased for residents who have lost their homes and many Lions clubs have been purchasing, installing and filling water tanks for people who have lost their water sources in the bushfires.
"This is why Lions is so effective in times of need. Every dollar donated goes directly to the cause and through Lions' large network of clubs we are able to quickly identify those who require assistance and find the best and most efficient ways of supporting those people and communities," adds Rob Oerlemans.
"It's been great to see so many of our Lions Clubs working together. In Queensland for example Lions Clubs of Cooroy, Noosa and Tewantin Noosa have joined forces to provide food vans and cook for 3 local evacuation centres. For 10 days the local volunteers have cooked 3 meals a day for each of the evacuation centres."
Over the past 16 months Australian Lions Foundation has also distributed over $1 million to support families and communities impacted from the drought.
Lions in Australia are also being supported by the strength of the International Lions organisation with over US$500,000 in financial support already committed from the Lions Clubs International Foundation (LCIF). LCIF mobilises quickly to support Lions Clubs in major disasters all over the world.
Australians looking to make a donation and support those affected by the bushfires can do so through their local Lions Club or through donating directly to Australian Lions Foundation.
Every dollar will go directly to supporting those affected and donations over $2 are tax deductible.
| | | |
| --- | --- | --- |
| Aust Lions Fndtn (ALF) | $6,000 | Sponsor supply and full powered setup for tank installations for 2 properties |
| Aust Lions Fndtn (ALF) | $1,000 | straight donation |
| Lions Club Intnl Fndtn | $1,000 | straight donation |
| Q4 Bushfire Appeal (1) | $5,000 | This is the Fraser Lions Club DIstrict |
| Need For Feed | $1,000 | Lions Need For Feed Project Drought Appeal |
| Q4 Bushfire Appeal (2) | $1,100 | This is the Fraser Lions Club DIstrict |
| Q4 Drought Appeal | $2,550 | This is the Fraser Lions Club DIstrict |
| TOTAL | $17,350 | |
Donations from the Fraser Lions Club
Nov-Dec-Jan-Feb
(included in the above amounts)
The above donations from Fraser Lions included:
$ 400 Howard Quilters
$1516 Public Donations mainly at Christmas Cake sale stands
These amounts are over and above the $8424 that was raised and donated to the Drought Appeal in February 2019 - see at the bottom of this web page.
This level of generosity from the Hervey Bay community displays a commitment towards fellow Australians. The Fraser Lions Club acknowledges your recognition of our organisation to carry through on your commitment.