A page on our projects and other things with which we get involved.
The Fraser Lions Club
The Other Stuff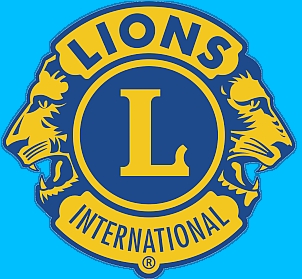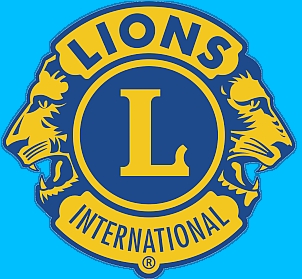 The Other Stuff Page -
… is a continuous work in progress! -
sometimes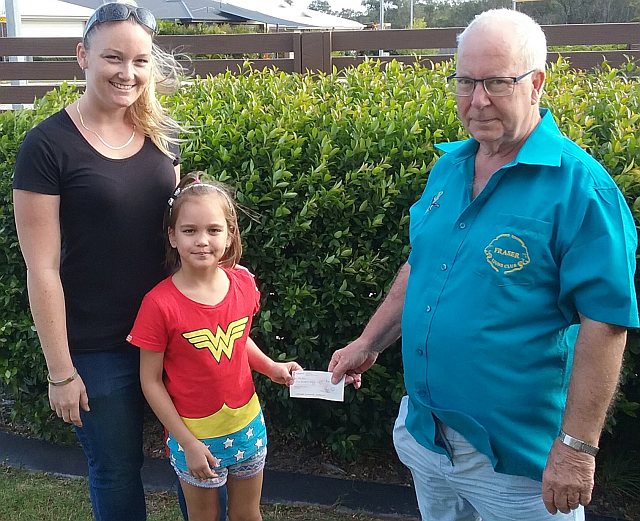 A donation for 8 year old Zoe who raised over $1200 through having 39cm's of her hair cut for making into specialised wigs for those who have lost their hair to a medical condition such as alopecia.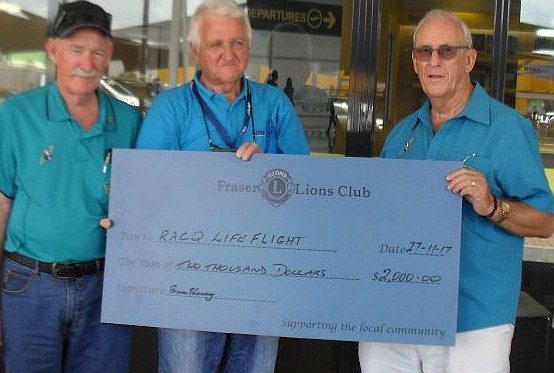 Care Flight Donation - 2017
President Colin presenting a Certificate of Appreciation to Leanne Slater From Kirami Aged Care Centre in Hervey Bay after she gave a very informative speech on the centre and also the method of how people are assessed prior to being admitted to Aged Care Centres. 
--- July 2019 ---


---
---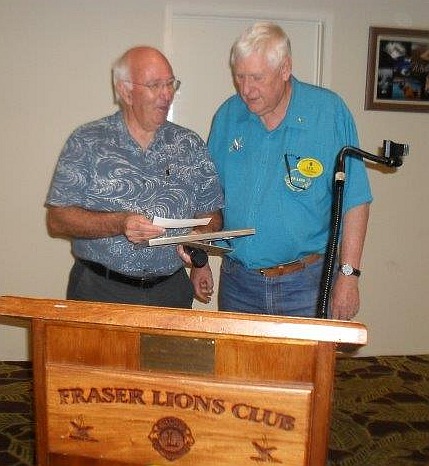 PDG Les Crossman presents a cheque for $2000 to Angel Flight pilot Keith Miller March 2019
Whale Illumination Parade - Saturday 3rd August 2019
+
---
… which on closer inspection revealed:
Princess Lovessa

and

Princess Calderra


Beauties from
Bay of Whales

Sailing the starlighted evening waving their whale spirit amongst those beings who gathered in Hervey Bay
Provisional Social Calendar - as at 6th May 2020
The events in this calendar are provisional and will only be activated if sufficient interest is forthcoming in the leadup to each event. Lion John Calder is the maitre de coordination - contact him for further information.
- OR -
You may have an event that could be included - in which case you should always be prepared to co-ordinate it if necessary.
Speaker Phil Browne -Lions Meeting 13th February 2020
A Capella Singers Performance - Lions Meeting Thursday 23rd January 2020
Australia Day At Calder Park - Sunday 26th January 2020
Phil presented information on Voluntary Assisted Dying (VAD)