A page on our projects and other things with which we get involved.
The Fraser Lions Club
Special Events
Social Events
&
Other Stuff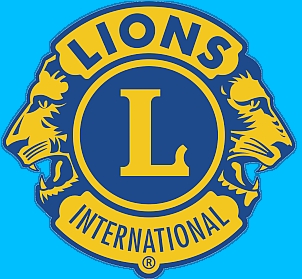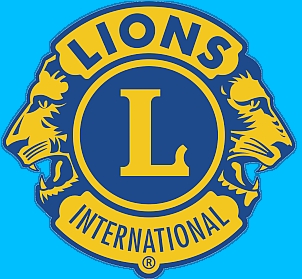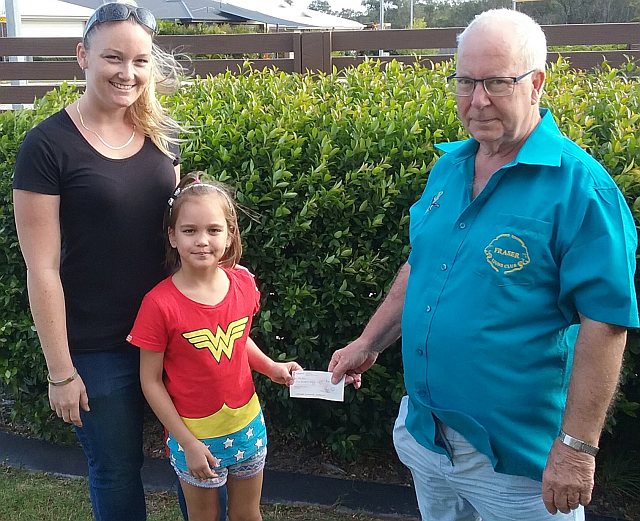 A donation from 8 year old Zoe who raised over $1200 through having 39cm's of her hair cut for making into specialised wigs for those who have lost their hair to a medical condition such as alopecia.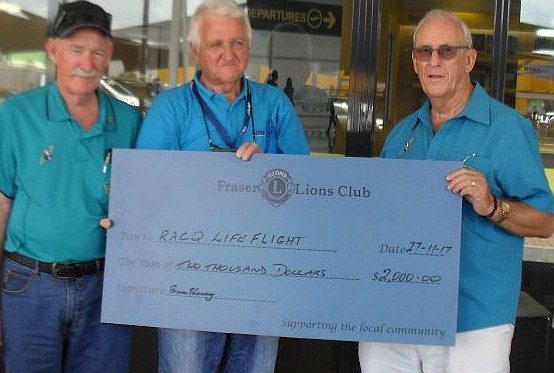 Care Flight Donation - 2017


---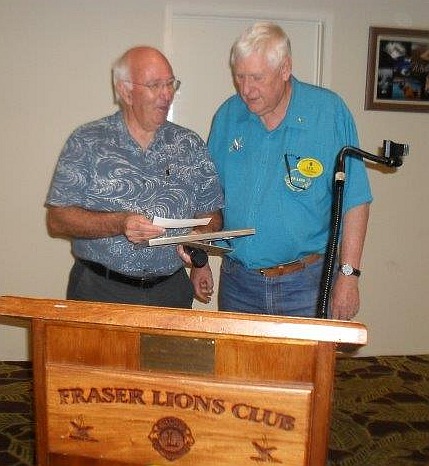 PDG Les Crossman presents a cheque for $2000 to Angel Flight pilot Keith Miller March 2019
Speakers - Visitors - Social Events Calendar - as at 17th May 2022
The events in this calendar are provisional. Will be activated if sufficient interest is forthcoming in the leadup to each event. Lion Bruce Blomeley is the maitre de coordination - contact him for further information.
- OR -
You may have an event that could be included - in which case you should always be prepared to co-ordinate it if necessary.
| | | | |
| --- | --- | --- | --- |
| When | What | Where | Detail |
| | | | |
| Thu 2nd Jun | Riccardo's Dinner | Ricardod | 6:00 for 6:30 |
| Sat 25th Jun | Changeover Dinner | Kondari | $25 hd. 6:00 pm |
| | | | |
| | | | |
Donations to the Hervey Bay Community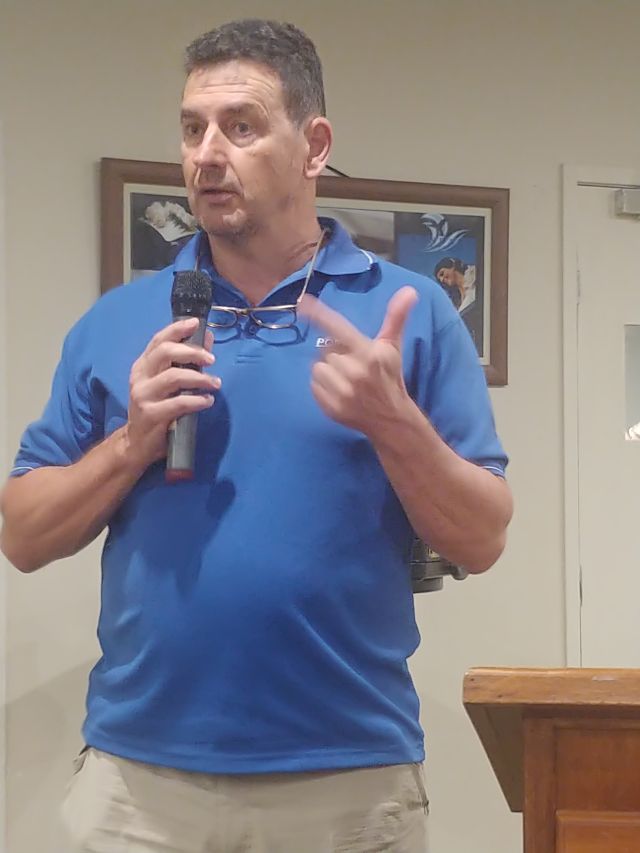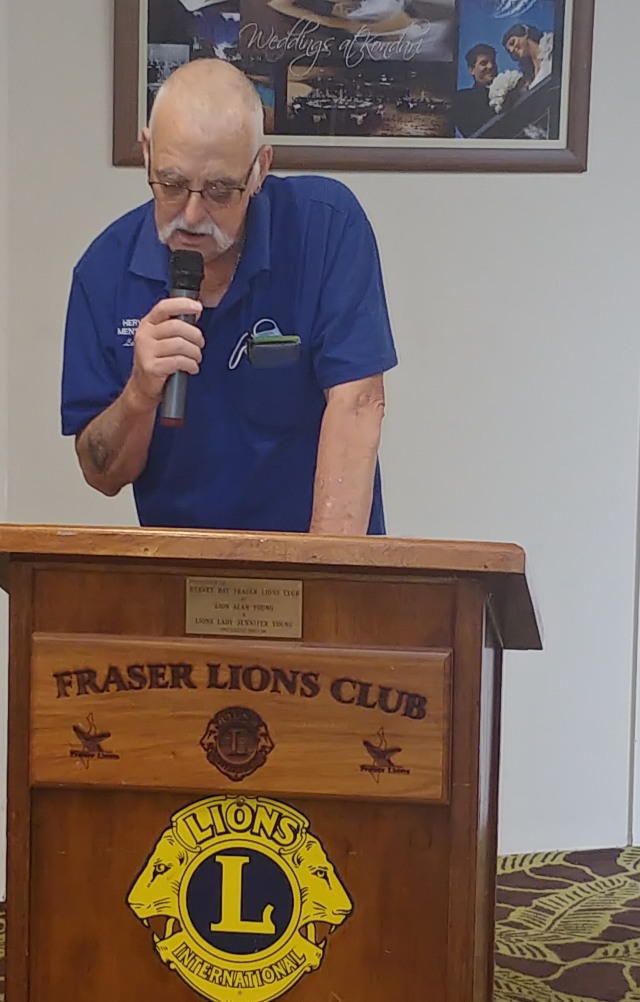 Kathryn Rodda
Hope In A Suitcase

An organisation providing initial basic essentials for children being placed in foster care

Colin Power
Podiatrist (chiropodist)

Podiatory - a large part of his long association with Hervey bay and extra-curricular activities in the community.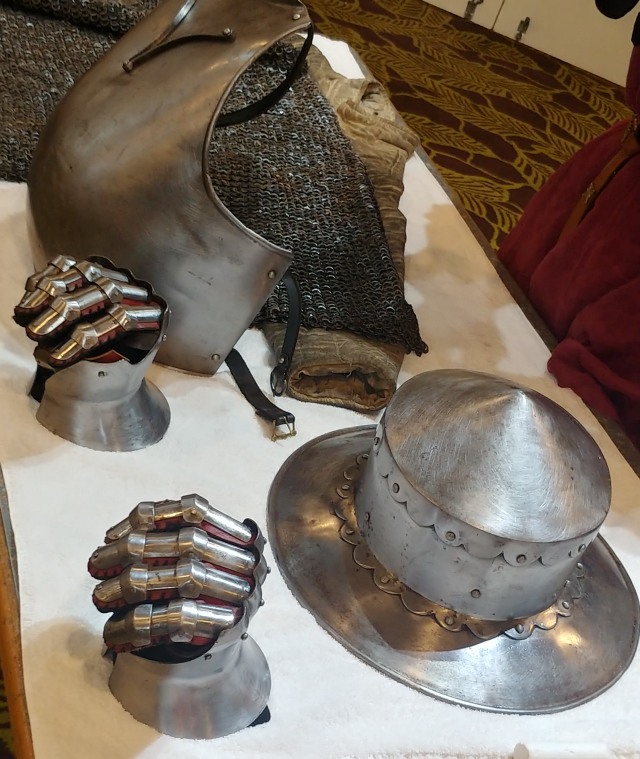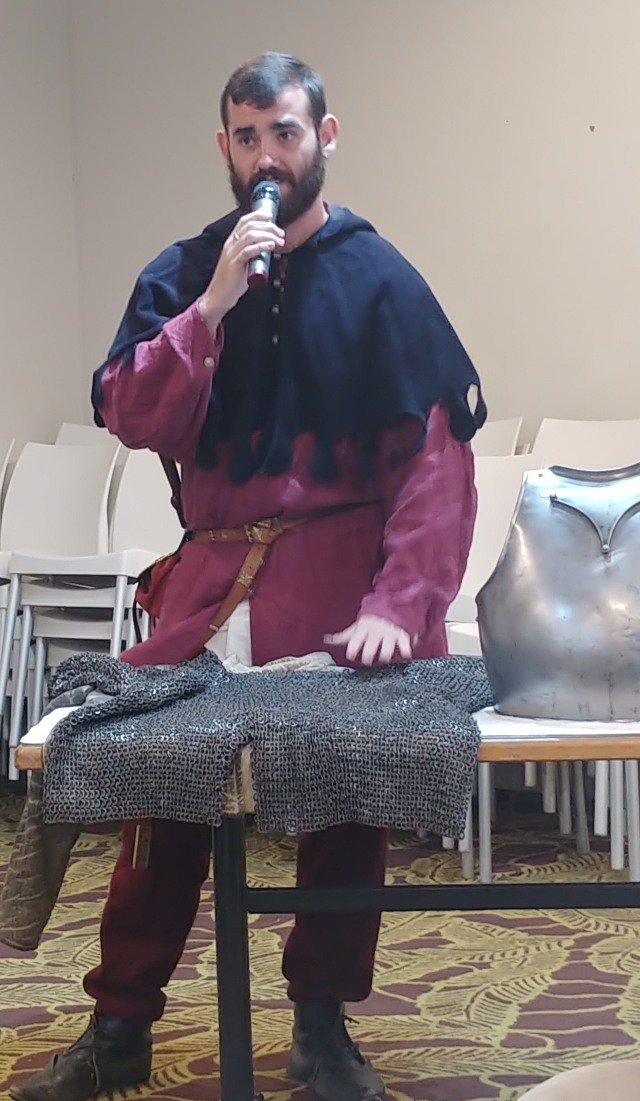 Connor Hume (President)
Hervey Bay Medieval Re-Enactment Group.

Hands-on talk about the "sport" and its activities - how to be involved.

Chain Mail & Breast Plate
Breast Plate & Gloves & Kettle Hat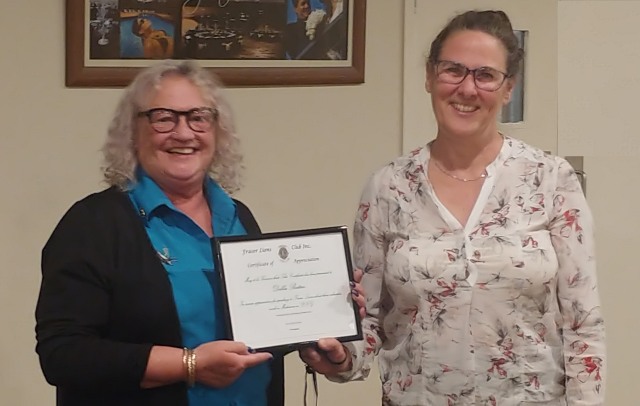 June 2021
:
Debbie Butters presented on her volunteering work as a midwife at Anguganak (Sepik region of PNG)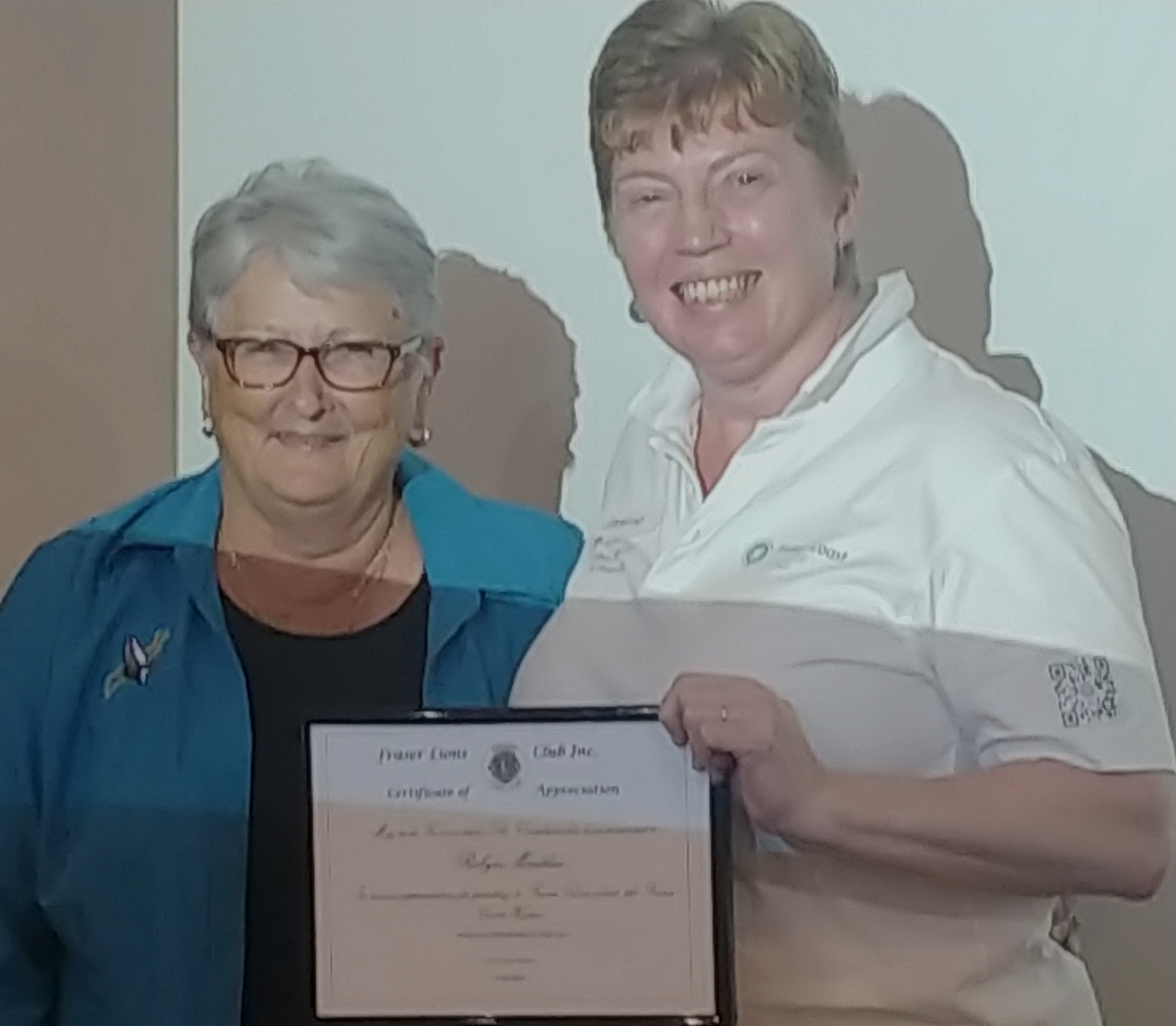 Jasine Leslie spoke on the about-to-be-opened Fraser Coast Hospice at Urraween Rd. Janine told of her four year trek from idea to a completed establishment and how it will be operating.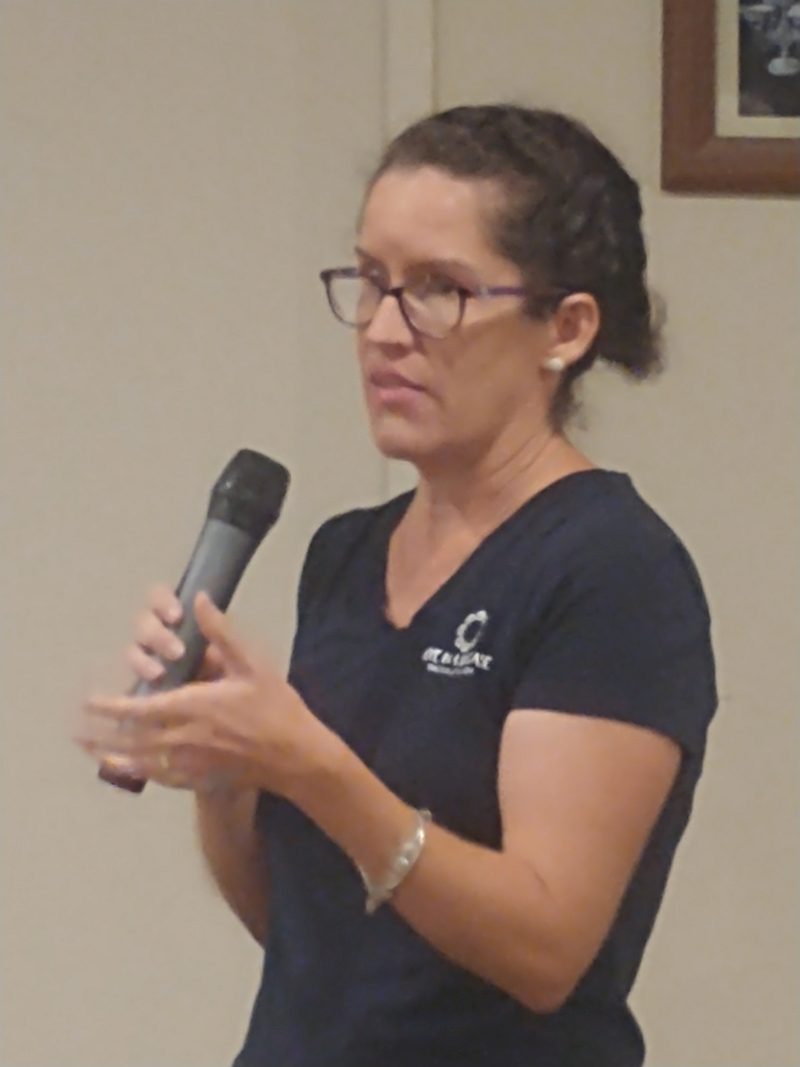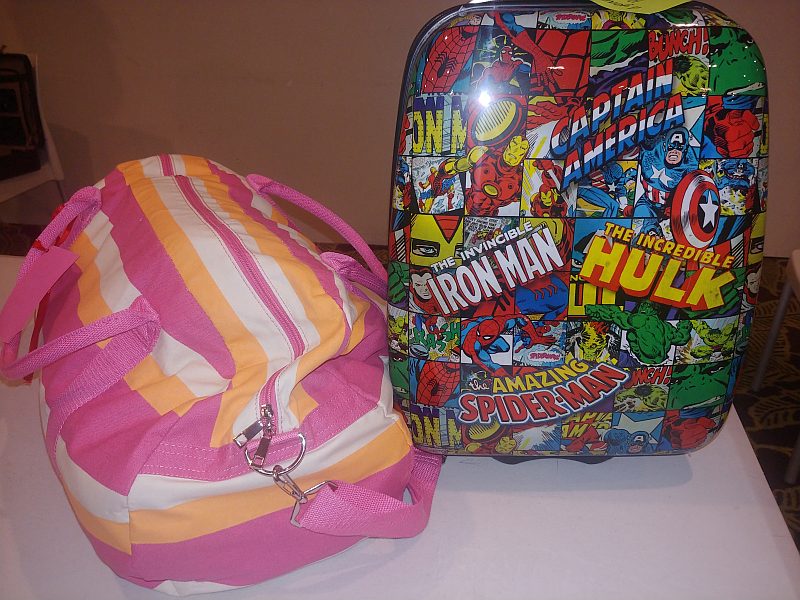 Leon Baldwin
The Hervey Bay Mens Shed.
How the organisation began and why and how it operates.