Are you interested in having a stall or display at the Pier Festival.
For more information contact:
Lawrie West 0448 358 289

or:
email to events@fraserlions.org

... or
Download an application for a site here:
Print it - then post it as instructed.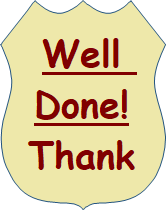 Fraser Lions Pier Festival
Sunday 24th September 2017
Our precious Urangan Pier was built in 1917 to facilitate the export of coal and sugar. It was originally 1107 metres in length stretching far out to reach the deep water channel where ships were loaded with the bagged sugar transported by steam train right to the end of the jetty. The exports ceased in 1960.

The structure was always a fisherman's paradise and remained so until it was closed in 1985. The authorities started to demolish the structure in 1986. In spite of a strong public outcry we lost 239 metres of it before demolition was stopped.

Today we celebrate the remaining 868 metres of the pier
with the Fraser Lions Pier Festival now in it's 31st year1
The fishing comp starts at 6:00am
The Fun starts at 8:00 am and runs until 2:00 pm.
Bring the family and friends and everyone will enjoy:

The Fishing Comp is run by the Fishing Club from the Boat Club. They do a really great job.
•
Entertainment - lots of
....... local band with all day easy music
....... John Sharp - the all day magician.
You saw him last year and
Here he is again
•
Many many stalls selling - lots of
•
Fishing Comp - there's a high tide of 3.21m at 10.56am
and low tide at 17.15pm
- remember it starts at 6:00am
so you'll catch the run-in and the run-out...


•
......And much much more!!!
Thank You The Boat Club for a great job with the Fishing Comp
There is going to be ...........
There are Raffles

and People

and Food
---
This was the Pier Festival - a fine and fantastic day
Then buy a ticket in a meat tray - or a seafood tray
Fraser Lions New Food Van
Early fishers at 2016 Pier Festival
Some of the crowd at 2015 Pier Festival
Fishers later in day at Pier Festival 2016
People everywhere on the Pier during Pier Festival 2015
Heres a couple of big ones that didnt get away at Pier Festival 2016
Fraser Lions members selling raffle tickets at 2015 Pier Festival
Kids on Jumping Castle at Pier Festival 2015
riders on camels at 2015 Pier Festival
Camels resting before rides at 2015 Pier Festival
More of the crowd at Pier Festival 2015
3 year old ready for camel ride at 2015 Pier Festival
Stalls on the street at Pier Festival 2015
Customers at Lions Food Stall
Early customers at Chip Van
What a beautiful day for fishing and a festival
Lion Bruce Blomeley sussing out H Bay Lioness Trash & Treasure goods
Stalls out on street at Pier Festival
Riders being helped on to the camels