February 2022:


Grants Officer for Fraser Lions Club Bruce Taylor and President Lion Jane Mibus presenting two Janome Sewing Machines and two Overlockers to Debbie and her team of vulunteers to produce the necessary items here in Hervey Bay & Maryborough before being gratefully shipped at no cost by a mining company operating in PNG.

Diabetes Educator Lisa Doyle and General Manager Medicine Ben Ross-Edwards accepting a cheque for $5580 from the Fraser Lions Club for the purchase of a Blood Analyser at the Diabetes Unit.
Incoming President Lion Jane Mibus - co-ordinator Lion Bruce Taylor and PR officer Peter Mackay making the presentation. Lion Bruce secured the bulk of the funding via a grant which was topped up by the Fraser Lions.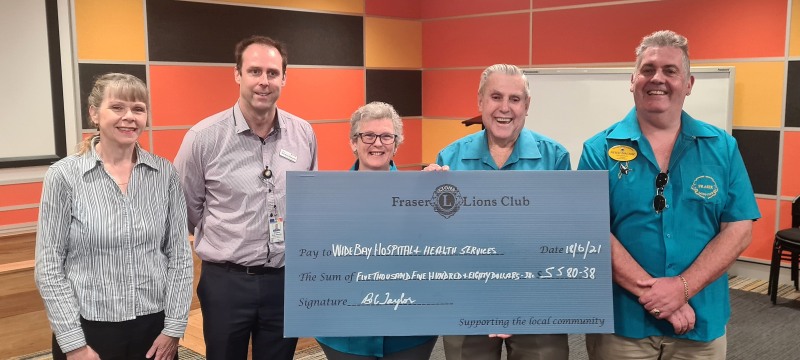 HERVEY BAY HOSPITAL Receiving a cheque for Blood Analyser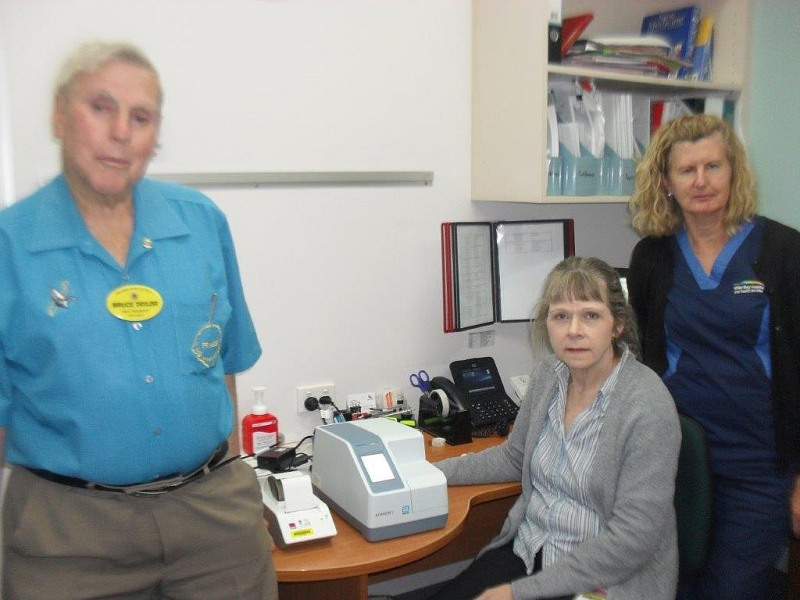 DELIVERED:
Thursday 23rd September
Grants co-ordinator Lion Bruce Taylor with Diabetes Educator Lisa Doyle who has completed her training on the Blood Analyser.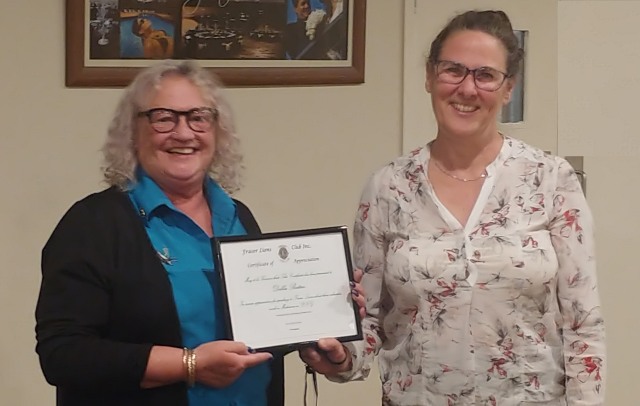 June 2021
:
Debbie Butters presented on her volunteering work as a midwife at Anguganak (Sepik region of PNG)
The Day-For-Girls project provides education and material support & items for teenage girls in the area.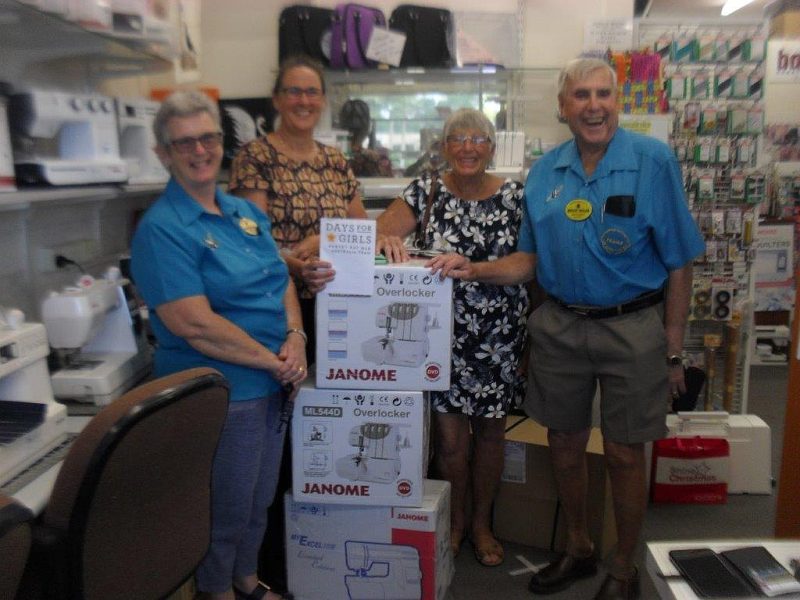 DAY FOR GIRLS - Sepik PNG. Delivering the production equipment.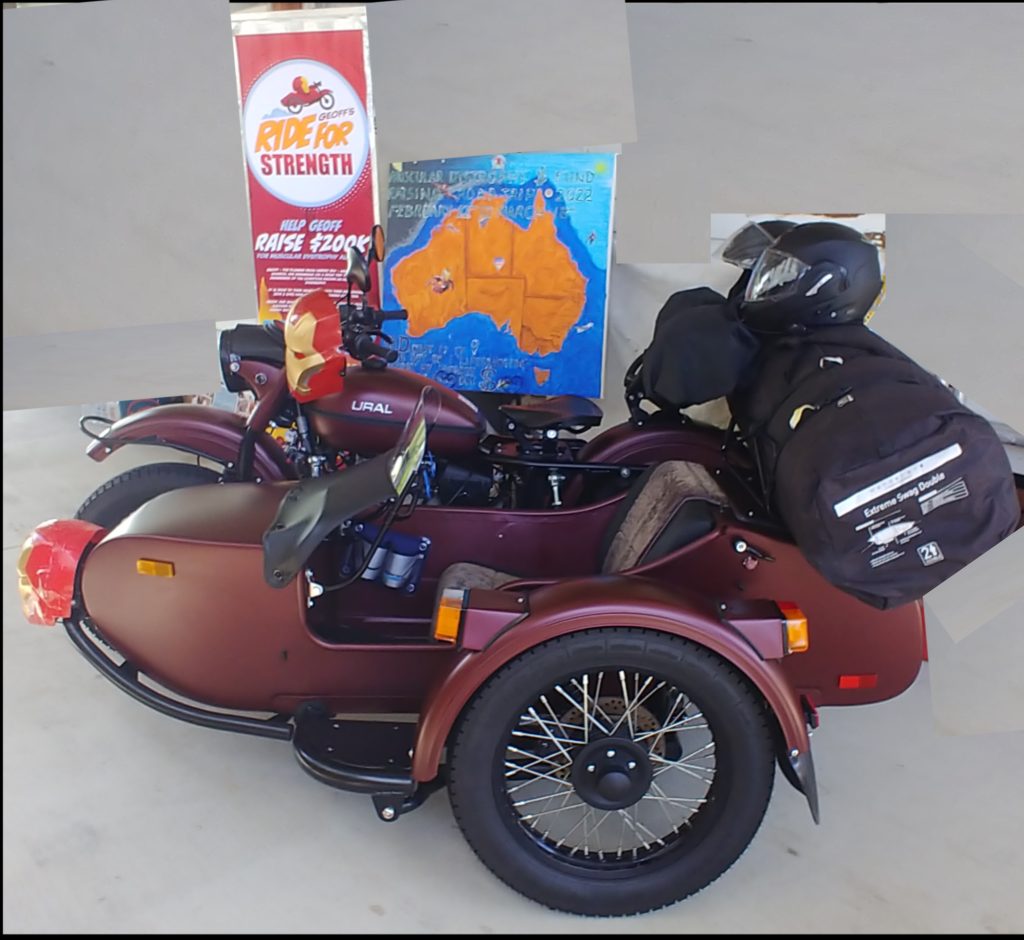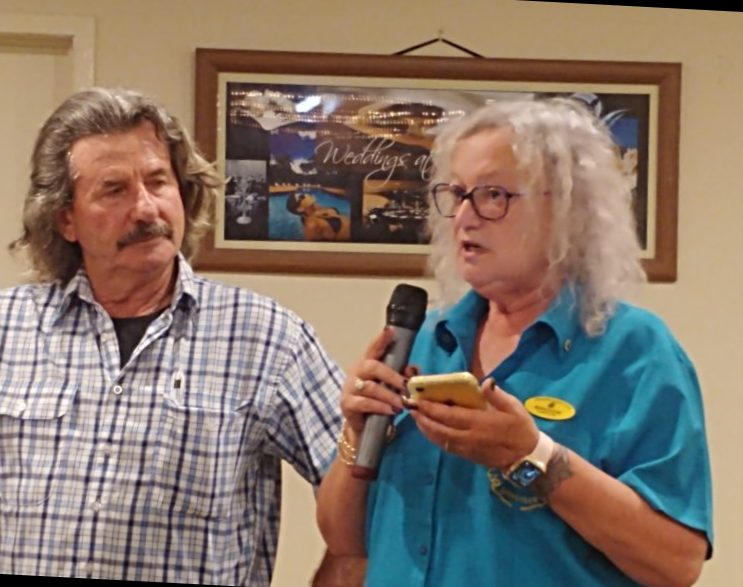 Geoff & Sharon Laver

Travelling over 3,000km on a motor bike and sidecar from Hervey Bay to Melbourne
raising funds for:

Muscular Dystrophy Australia
Feb 22nd to Mar 24th

Leaving Hervey Bay Special School
Kawungan @ 9:00am




Maggie Gibson thanking Geoff Laver and presenting a cheque towards his fund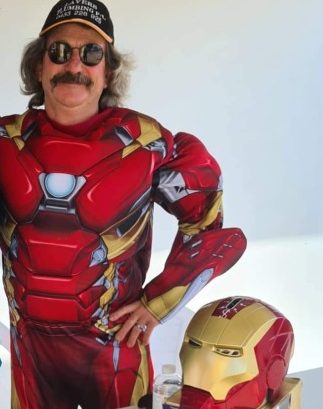 Geoff Laver Rides for Muscular Dystrophy - February 22nd to March 23rd
The Fraser Lions Club

Current Projects Supported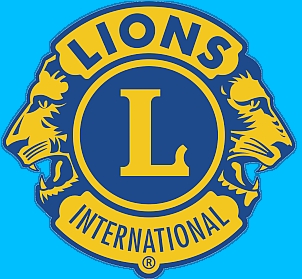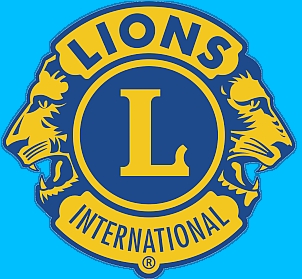 Project Currently Supported - as at 30th July 2022


---

Kathryn Rodda
Hope In A Suitcase

An organisation providing initial basic essentials for children being placed in foster care