---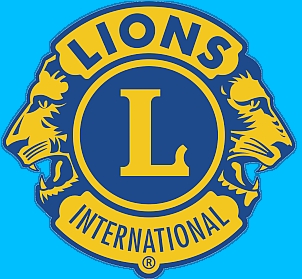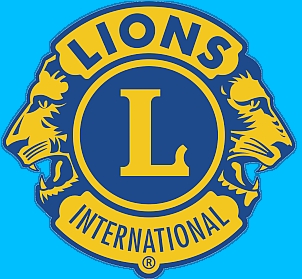 It is most critical to alleviate the effects of the DROUGHT by helping those in the affected regions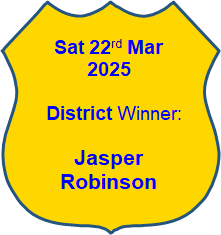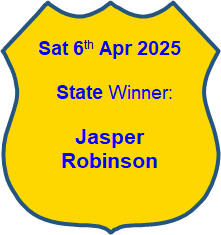 The Hervey Bay Special School is an adopted project of Fraser Lions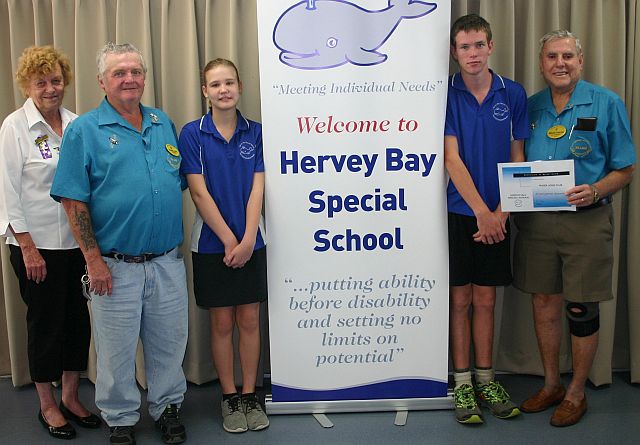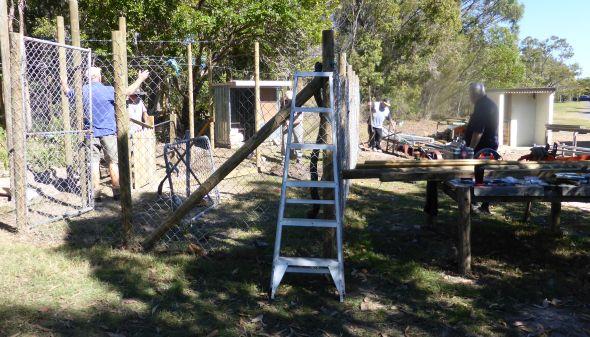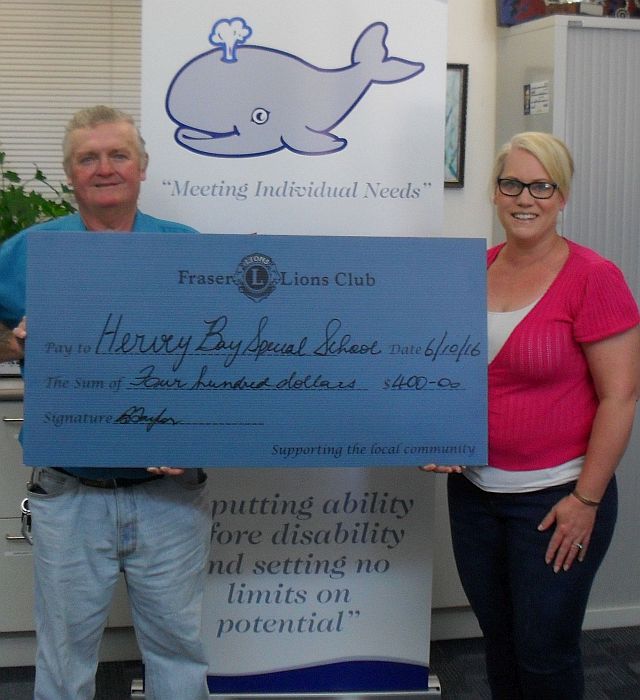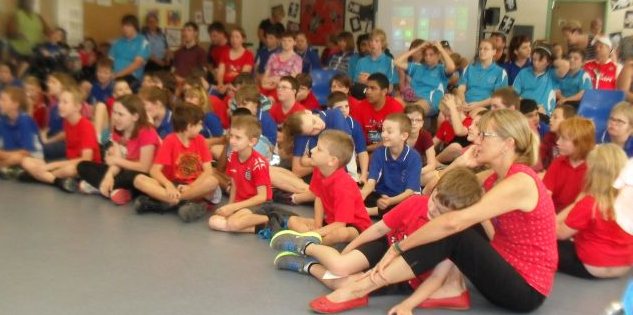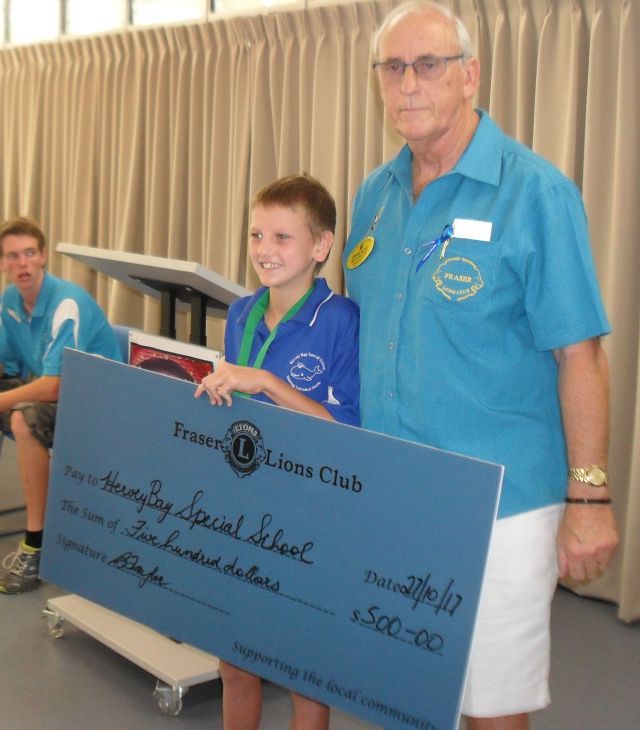 Fraser Lions Club has always had some special projects under way but Lion's Year 2019 has emerged as a special year in the light of the Drought Relief Funding being provided by
Lions Australia.



The Fraser Lions Club
Current & Special Projects
100% of the money raised and donated to the Lions Clubs for this project is distributed directly by a special Lions committee
Fraser Lions - donation from club Activity funds

$3000

CWA ladies donated 2 quilts - 2 x $200 - raffled

$790

Curves Gym - Hervey Bay - fund raised & donated

$1275

Grazing Table - Salt Restaurant


by Sue Chapman and Lion Bonnie Fox

$2579

- donation from Salt

$600

- donation from

$180
One quilt went to the Sunshine Coast and the other is bound for Toowoomba
Julie and Jody from SALT Restaurant are thanked for their great effort and generous donation by President George Fox.
The Lions - with the generous support of those in our communities - are making a substantial difference. Keep on going - because our farmers are keeping on going.
President George Fox presenting a $500 cheque to Aiden's Crusade co-ordinator Vanessa Murdoch - the proceeds from a BBQ catering event by Lions at a Car boot Sale held at Toogoom - September 12th.

President of Fraser Lions and all Club members.
WESTERN QLD DROUGHT.
LIONS -YOU WILL MAKE A DIFFERENCE- Thankyou.

The drought appears to start 100ks west of Emerald, although pockets of drought exist closer in.

Your funds, $5424.55 will impact on people out west, on families on stations or farms. Income for these people has diminished due to lack of ability to sell cattle, cattle too weak to be transported or having to shoot cattle. Qld should not forget that one third of Qlds GDP comes from cattle!
...

Regards.

Michael Roach
Q4 Disaster Relief and Drought Chair.
0414727346

---
Everyone who is contributing is making a DIFFERENCE
3rd Report - Issued 18th November 2018
"Just knowing that we care"
To All Q4 Lions Club Members and people who are supporting our endeavours.
It was September 2018 my last report to you was headed, "The Power of selling sausages" and this still applies. Please pass the word just what your Club is delivering out west to the many farmer's families and country towns business in critical need to survive. Please share your story with your community.
So what's been happening, the answer is "a great deal".
The success of our Lions "Adopt a Town" has exceeded all expectations with Clubs like yours sending money to our 4 Distribution Lions Club hub towns of; Winton, Longreach, Emerald and Springsure where those Clubs are doing a remarkable job of delivering support, assistance and help to many, many different people and farmers, young and old in need.
With the growing participation by Clubs in our "Kids to Kids" project, where coastal primary schools paint posters to send to the remote country primary schools in our identified towns. The project grows daily and school posters, arranged through your contacts with your local Principals, have now reached Alpha, Jericho, Jundah, Stonehenge (these places are far out west) and possibly Aramac and Muttaburra, (I am sure I have missed a town).
Q4 Your money is being used in the community. From 1st September my records show: Winton Lions Club received $15,250 - Longreach $26,000 - Emerald $ $22,400 - Springsure $16,000 and Jericho $2,000. To the West Burnett Region $333.00, the Alpha Recharge Day -Malden Station $1,000. from District ($1,000.00 from Emerald Lions and $500.00 from Springsure Lions clubs) = $82,983 approx., Another $20,000 for additional water is also available, bring funds to $102,983.00.
Next week 394 Centenary Christmas cakes (ALF Grant - totalling for Q4 $5,910 in cakes) will be delivered by Council employees, Country Police, Lions, and others seconded to delivery these Lions Christmas cakes to remote stations and those families out of town in need. Some will also be receiving Christmas hampers from Q2 District (Townsville Castel Hill Club) as our two Districts are in close cooperation. So Lions Support and goods delivered = $102,983.00+ $5,910.00 = $108,893.00
Our Service continues. All 4 Distribution Hubs are heavily engaged in each community and surrounds. One example is that next month the Emerald Lions Club has advised they are distributing $10,000 into the Alpha/Jericho and surrounds and this month they have distributed $4,000.00 in cash cards to Rural Communities. One other great initiative was new fridge magnets listing updated phone number from Health and Well Being service to Council, Police and Lions contact numbers.
We need to recognise the incredible work the Lions Club members in Winton, Longreach, Emerald and Springsure are undertaking and the wide reaching network and partnerships they are using to help those in need. "We Serve" in its true meaning, as they spend much personal time in supporting and helping a great range of farmers, businesses, community groups, schools and the elderly.
Christmas Town functions are also being held in Alpha on 8th December and Jericho on 15th December and some Lions (From Q4 and Q2, around 10 in number) are visiting and attending these functions where presents will be delivered for the children. It is possible that in the very near future a new Lions Branch Club may be established in Jericho/Alpha area.
A most recent event was held 60 ks north of Alpha on the Station called "Malden" supported by local Council, Emerald and Springsure Lions Club and our District with funding. Approximately 100 locals attended from Stations. The social gathering was also attended by financial experts and Health care practitioners. Lions had a high profile at this event and received much local ABC radio airtime.
Drought Commissioner in Canberra- Lions is on the Drought Agency Task Force and we have a voice on these committees. So far I have participated (via tele conference) on four Committees mainly to discuss better ways to communicate, monitor, detect and support "Well Being". I have been able to bring on the ground experience to the panel, highlighted how many farmers out west don't have constant internet or i-phone connections, sometimes it just does not work. We have discussed better methods for communication, the need for medical practitioners and others to attend valued filed days or re-charge days, in the farmer's community settings.
The Drought Task Force has been advised what Lions are doing, the establishment of our 4 Hubs and engagement on the ground and extensive liaison with other groups or teams and Councils (LGDMG). The Drought Commissioner is holding the final round table discussion in Sydney on 27th November after which he will release his recommendations to Government.
Lions are working with many agencies to deliver services. This is not an extensive list but gives you an idea of those with whom we are in contact. They are; Apex, All four Hub Councils, Local Police, Lifeline, CWA, Rotary, WQDC, Outbackfutures, Oasis Group - ex Military out of Townsville, RSL Clubs, Councils LDMGs, Chaplin's and four Ministers out west, Drought Commissioner Canberra, ALF and Lions Executive Officer, RFDS, Lions Q2 District, School Teachers out west and ICPA.
A Land of Drought and Flooding rains: So what's the future with summer approaching and temperatures reaching 40c. Even if floods come the impact of the drought will not go away as feed does not grow overnight, top soil washes away and many farmers have almost de stocked and won't be able to buy in new cattle as they are short of funds. Life goes on, kids go to school, shops open parents struggle to keep the family together and depression and fatigue exist. Don't forget its 40c +. We should also consider the impact being felt by shops and business owners in each of our Hub towns and small communities, where money is drying up and spending is reducing resulting is reduced employment. Through your efforts you are assisting in maintaining living standards.
Lions Deliver: As you are aware we are presently delivering fresh drinking water ($800 tankers full), gas refills for 45kg cylinder and Vouchers for food and fuel and critical bills. We must keep in mind that families and farmers out west have no product to sell and are extremely short of funds and this is now impacting on shops and services in the towns. We make sure that Lions dollars are spent in the each town.
You have brought a better Christmas to these remote Farmers, their families and children and to the elderly and shop owners who are doing it tough. I wish to thank you for all your efforts and contribution that your Club members and others have made.
...

---
---
The link below is to a Video of the Alpha Rural Recharge Day held recently at Maldon Station (owned by the Sparrow family). This is a great video showing many services who presented to the rural community in Alpha at this Recharge Day. Thanks to the Emerald and Springsure Lions Clubs for their support of this great initiative.